SoulPad Ltd - (Norfolk) - Administration Assistant Apprentice
Positions: x1

Wage: £227.50 per week

Working week:
Monday to Friday 9.00am - 4.00pm

Apprenticeship duration:
17 Months

Apprenticeship level:
Level 3

Location:
Norfolk

Start date:
July 2021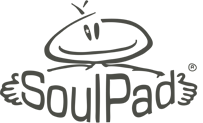 Full Description
Reporting to the General Manager the Admin Assistant Apprentice role will cover a wide range of responsibilities:
Face to face contact with customers that enter the business.
Handling incoming calls in a professional manner.
Booking showrooms appointments.
Fielding enquiries from the public.
Processing returns.
Processing orders
Liaising with couriers and our warehouse team.
Apprenticeship Training
Programme: Business Administration Apprenticeship
Level: 3
Duration: 17 months
Course Type: Apprenticeship Standard
Apprenticeship Delivery: Work based qualification. A tutor will visit you every 4-6 weeks in your workplace.
Units Covered:
The Apprenticeship programme is made up of different units. Apprentices will be assessed on their knowledge, skills and behaviours throughout the apprenticeship and tracked online using an e-portfolio.
These are grouped into 3 themes which complement each other and are as follows:
Core Business & Administration
Managing Self & Personal Skills
Using Resources & Achieving Results.
Assessment:
After each theme is complete, a Mock End Point Assessment is carried out to ensure apprentices are prepared for the End Point Assessment at the end of the programme.
After a minimum of 372 days and successful delivery of the programme, the end point assessment will take place. The end-point assessment is a synoptic assessment of the skills, behaviours and knowledge that have been developed throughout the apprenticeship.
End-Point Assessments will involve an independent assessor carrying out final assessments with the apprentice, to ensure that the competences and learning within the 'Apprenticeship Standard' have been met.
Apprentices can achieve a pass, merit or distinction dependent on how well they perform in their End-Point Assessment.
Other Training
Flexibility to learn and develop as a small team offers flexibility to be involved in many aspects of the business.
Any Future Prospects/Progression?
For the right individual there is a real prospect to develop further within the business.
Skills required
The candidate will ideally have experience with the following:
Microsoft Excel, Word, Outlook
Conscientious and excellent attention to detail
Excellent communication skills both vernally and written
Personal qualities
Friendly and ability to work as part of a small team.
Reliable
A can-do attitude.
Sense of humour
Qualifications required
GCSE Maths Grades A – C or 4 – 9* or Functional Skills at Level 2
GCSE English Grades A – C or 4 – 9* or Functional Skills at Level 2
Additional Information
Important to stress there is NO public transport. Small team. Busy working environment. Trade is seasonal so parts of the year will be busier than others. There will be project work too.
Apply
Back to all