Newton Recruitment - (Kings Cross) - Business Administrator Apprentice
Positions: x 1

Wage: £16,000 - £20,000 per Annum plus On Target Earnings

Working week:
Monday – Thursday 9am – 6pm and Friday 9am until 5pm (1 hour for lunch unpaid)

Apprenticeship duration:
15 months

Apprenticeship level:
Level 3

Location:
Kings Cross, London

Start date:
October 2021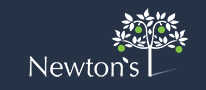 Full description
Provide first class service to Clients, Candidates and Colleagues with a winning, can do attitude and approach.

First point of contact for all incoming calls, ensuring prompt answering, professional telephone manner and accurate transferring of calls and message taking.

Input onto and update the internal CRM system on daily basis.

Managing candidate interview process via CRM system, recording detailed and accurate information at each contact point.

Posting, amending and managing job vacancies via CRM, website, job boards and LinkedIn.

First point of contact with all service suppliers, resolving issues, improving services provided, identifying improvements and cost savings.

Researching new products, services and suppliers which can add value to the business.

Produce accurate and timely client invoices in line with candidates start date and agreed terms of business.

Input incoming invoices onto electronic accounting system.

Produce monthly reports and analysis as required.

Supporting the Director with all aspect of administration and ad hoc duties.
About Newtons Recruitment
Newtons Recruitment provide unparalleled access to the best talent across the Education, Employment & Training sectors.
Our extensive expertise, span the Government funded arenas, including Apprenticeship, Youth, Employability, Health & Justice. Through to corporate learning & development for international brands.
Newtons recruit for a wide range of opportunities at all levels, including:
Assessment, Training, Tutoring & Coaching

Bids, Tendering & Procurement

Central Services

Directorships

Employability Advisors & Coaches

Employer & Learner Engagement

Learning & Development

Regional & Centre Management

Senior Management

Supply Chain

Youth & Student Engagement
Apprenticeship Training
Programme: Business Administrator Apprenticeship
Level: 3
Duration: 15 to 17 months (dependent on exemptions)
Course Type: Apprenticeship Standard

Apprenticeship Delivery: Work based qualification. A tutor will visit you every 4-6 weeks in your workplace.
Units Covered:
The Apprenticeship programme is made up of different units. Apprentices will be assessed on their knowledge, skills and behaviours throughout the apprenticeship and tracked online using an e-portfolio.
These are grouped into 3 themes which complement each other and are as follows:
Core Business & Administration

Managing Self & Personal Skills

Using Resources & Achieving Results.
Assessment:
After each theme is complete, a Mock End Point Assessment is carried out to ensure apprentices are prepared for the End Point Assessment at the end of the programme.

After a minimum of 372 days and successful delivery of the programme, the end point assessment will take place. The end-point assessment is a synoptic assessment of the skills, behaviours and knowledge that have been developed throughout the apprenticeship.

End-Point Assessments will involve an independent assessor carrying out final assessments with the apprentice, to ensure that the competences and learning within the 'Apprenticeship Standard' have been met.

Apprentices can achieve a pass, merit or distinction dependent on how well they perform in their End-Point Assessment.
Progression opportunities
When apprenticeship completed a FT perm role will be become available to you.

Skills required
Experience working in a fast-paced office environment.

Experience working with a diverse range of customers.

Experience working in a target focused business (advantageous)

A minimum of 12 months administration or related job/sector experience
Qualifications required
GCSE Maths Grades A – C or 4 – 9* or Functional Skills Level 2

GCSE English Grades A – C or 4 – 9* or Functional Skills Level 2
Personal qualities
Confident communication skills (verbal & written)

Logical thinker, able to multitask with good IT skills (Microsoft Office)

Ability to work at pace and towards deadlines

Motivated by delivering high standards of work.
Apply
Back to all