Kendor Day Nursery – (Croydon) - Early Years Practitioner Apprentice
Positions: x 1

Wage: £6.75. per hour x 40 hours per week £270 per week, £14,040pa

Working week:
Monday – Friday Term Time only, 9am until 6pm (1 hour for lunch unpaid)

Apprenticeship duration:
13 Months

Apprenticeship level:
Level 2

Location:
Croydon, South London

Start date:
January 2022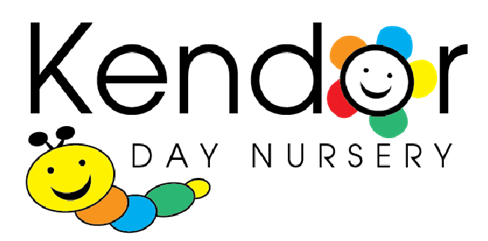 Operational
To support the room leader and team
Working as part of team, where all members are valued, and to be flexible
To take an active involvement with additional activities such as parent's evenings, open days, training and staff meetings.
Undertake certain domestic jobs within nursery, for example; preparation of snack meals, cleansing of equipment and such other duties and responsibilities of an equivalent nature as may be determined from time to time by the room leader.
Read, understand and adhere to all policies and procedures relevant to the role of Nursery Nurse Assistant.
To ensure all information received within nursery is kept strictly Adhere to the dress code of the nursery
Teaching and Learning
Take part in delivering the highest standards of care throughout the nursery
Encouraging the children to be as positive and independent as possible
Helping to create an environment where children are happy, secure and relaxed, where they can learn and grow in confidence
Being involved with all child activities in the Nursery and to work in co-operation with other Team members
Assisting with practical activities where children engaged in group work need support
Assisting with supervision of children on their arrival and departure building up positive, professional relationships with Parents
Assist with the supervision of children at play (indoors and outdoors) and at mealtimes
Being involved with the preparation for activities and short term planning
Be in tune with and meet children's individual needs at all times.
Demonstrate a commitment to understanding how children develop.
If delegated, complete daily checklists as required, such as room opening and close, outdoor, bathroom and kitchen checklists
To ensure that meal times are a time of pleasant social sharing by modelling positive behaviours.
Take opportunities to introduce the children to new learning experiences wherever possible.
Ensure every child feels safe and secure and that regular headcounts are completed when moving children around the nursery
Health and Safety
Ensure high standards of safety, hygiene and cleanliness are maintained at all times.
Wash and change children as required.
Report and record all accidents that occur under your supervision.
Take a shared responsibility for the safety of each individual child. Only allow known and agreed adults to collect the children.
To help insure poorly children are kept comfortable and warm and parents are notified immediately in order for the child to be collected.
Ensure Welfare and Safeguarding Children procedures are followed and you know what to
do in the event of an allegation being made. 

Be familiar with all emergency procedures.
Ensure the correct following of the medicine policy at all times.
Training
Full induction and support through your level 2
On-going training with First Aid and other relevant courses such as Policies and Procedures, Safeguarding and Prevent.
Apprenticeship Programme: Early Years Practitioners
Level: 2
Duration: 13 months
Course Type: Apprenticeship Standard
Apprenticeship Delivery: Work based qualification. A tutor will visit you every 4-6 weeks in your workplace.
What will be achieved?
Level 2 Diploma for Early Years Practitioners

Level 2 Early Years Practitioner Standard

Level 2 Functional Skills in Maths and English (if no prior exemption)
What will be involved at level 2?
The Early Years Practitioner Level 2 Apprenticeship is made up of several components which develop the practitioner's knowledge, skills and behaviour.
The programme is spread across 12 months and covers 11 units across 2 themes:
Following enrolment and induction, programme units are grouped into 2 themes which complement each other. These are:
Health, Safety & Wellbeing

Children's Learning & Development
As part of government policy to raise the quality of an apprentice's learning, a '20% off the job learning' policy applies to apprenticeships. Off-the-job training can include training that is delivered at the apprentice's normal place of work but must not be delivered as part of their normal working duties.
Functional Skills:
Apprentices also work towards a Level 2 qualification in English and maths in the first half of the programme if they have no prior exemption (GCSE's A – C or equivalents in English and Maths).
Future Prospects/Progression?
All successful employees have the potential to increase their money and will always be rewarded occasionally
Skills required
A nurturing and a passion to work in childcare is essential.

The ability to take on tasks, listen to instruction and act accordingly

Being able to see what is going on around them, use their initiative react accordingly

Reliability is essential
Qualifications required
GCSE English Grades A – E or 4 – 9* or Functional Skills Level 1
GCSE Maths Grades A – E or 4 – 9* or Functional Skills Level 1
Personal qualities
Someone who is fun and nice to be around and likes a busy hectic environment

See the funny side of things whilst remaining professional, astute and understand the importance that this role holds.

Caring and understanding

Patient

Team Player
A full DBS check will be required prior to start of this role.

About the Employer
Kendor Day Nursery is situated on the grounds of a lovely primary school. We have a spacious garden area with access to a lovely outside pond and playing fields for when we explore our mini beast world. We have a large learning environment and great space for our children to be independent and explore their environment freely. We have a dedicated team of qualified Nursery Officers and Nursery Assistants. We take up to 26 children per day from 8.00 am to 6.00 pm.
Having to find the right nursery for your child must be the hardest thing in a parent's life. We can ensure you that Kendor Day Nursery is a nursery where your child will feel safe, secure and above all feel like they are in a family environment. Our nursery is warm and welcoming with staff who aim to offer your child the best experiences for them to start their new adventure at nursery. As professionals we nurture their learning by providing a wide range of opportunity and resources.
The nursery focuses on encouraging children's independence and choice to support their learning. We encourage fun through freedom of choice, child initiative activities along with adult initiative activities.
https://www.kendordaynursery.com/
Apply
Back to all