Greener Ealing Limited - (Greenford) - Greener Ealing Business Support Apprentice
Positions: x 1

Wage: *£18,518.85 annual *starting rate of UK Living Wage currently £9.50ph which will increase on successful completion of probation (usually at 6 months) to London Living Wage currently £10.85ph.

Working week:
35 hours per week – 09:00 – 17:00 Monday – Friday, with 1-hour lunch break

Apprenticeship duration:
15 months

Apprenticeship level:
Level 3

Location:
Greenford, West London

Start date:
October 2021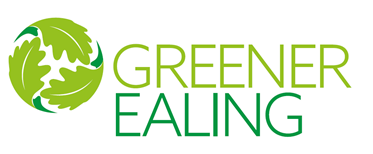 Responsibilities will include:
Supporting the business by undertaking admin and other duties as required by allocated manager
Maintenance of well-organised electronic filing
Liaising with stakeholders from the London Borough of Ealing, residents and others, to request data and other information
Sending/receiving emails on behalf of allocated manager (s) to internal departments and colleagues
Assisting in the organisation of internal and external meetings, including helping with equipment set-up
Producing and updating spreadsheets within Microsoft Excel
Taking minutes at team meetings and other meetings
Coordinating and liaising with colleagues to ensure actions from minutes are agreed and implemented
Raising Purchase orders and receipting invoices for using financial system Agresso (training to be provided)
Setting up new suppliers
Ensuring that good practice, customer care and health and safety are fully blended into day-to-day
Skills and abilities required:
Excellent organisation skills, able to support the business by maintaining good electronic filing records;
Good attention-to-detail, with the ability to take detailed minutes from meetings
Ability to work flexibly as part of a team, asking and giving support as needed
Ability to use initiative and learn to prioritise own workload
Excellent time-management, with the ability to meet deadlines
Good communication skills, with clear spoken and written English
Good knowledge and understanding of Microsoft Office (specifically Word, Excel and PowerPoint) and the internet
Able to understand the importance of confidentiality within the workplace and adhere to Greener
Ealing policies on data protection and GDPR
Well presented with a smart appearance
Aware of equality & diversity and health & safety and able to work within these policies
Excellent timekeeping and punctuality, understanding the impact that this has on the effectiveness of the Team.
Enhanced Vetting – Disclosure Barring Service Check
Due to the confidential and sensitive nature of the information that the Business Apprentice may have access to in the regular course of their duties, this role requires the successful candidate to undergo an enhanced Disclosure Barring Service (DBS) check.
Apprenticeship Training
Programme: Business Administrator Apprenticeship
Level: 3
Duration: 15 to 17 months (dependent on exemptions)
Course Type: Apprenticeship Standard
Apprenticeship Delivery: Work based qualification. A tutor will visit you every 4-6 weeks in your workplace.
Units Covered:
The Apprenticeship programme is made up of different units. Apprentices will be assessed on their knowledge, skills and behaviours throughout the apprenticeship and tracked online using an e-portfolio.
These are grouped into 3 themes which complement each other and are as follows:
Core Business & Administration
Managing Self & Personal Skills
Using Resources & Achieving Results.
Assessment:
After each theme is complete, a Mock End Point Assessment is carried out to ensure apprentices are prepared for the End Point Assessment at the end of the programme.
After a minimum of 372 days and successful delivery of the programme, the end point assessment will take place. The end-point assessment is a synoptic assessment of the skills, behaviours and knowledge that have been developed throughout the apprenticeship.
End-Point Assessments will involve an independent assessor carrying out final assessments with the apprentice, to ensure that the competences and learning within the 'Apprenticeship Standard' have been met.
Apprentices can achieve a pass, merit or distinction dependent on how well they perform in their End-Point Assessment.
About Greener Ealing
Greener Ealing works closely with Ealing Council and fully reflects the council's values and beliefs. We have a public service ethos at our core, with high-quality service delivery as a main priority. Through the services we deliver we aim to improve the lives of residents and other service users. We also strongly believe in hiring the right people with the right skills at the right time and cost to achieve this.


Our vision
Our vision is for Greener Ealing to be recognised as one of the leading environmental service providers in West London and across the capital and we aim to achieve this by:
Delivering a significant and lasting improvement in the quality of services
Supporting the council to make Ealing an attractive place to live, work and visit
Delivering best value for money to residents
Ensuring Greener Ealing has the smallest possible environmental footprint to support the council's aim to achieve carbon-neutral status by 2030
Working collaboratively with the council.

Our values
GEL's values set out what we stand for and how we will behave at work and are the basis of how we will deliver our vision.
Customer comes first – remembering our purpose and doing the very best for the people we serve
Collaborative – with workmates and others
Caring – about the health, safety and welfare of our employees
Committed – to delivering services, to innovation, tackling problems and finding better ways of working
For more information: https://www.greenerealing.co.uk/
Apply
Back to all