Toad Hall, Hitchin, Apprentice Nursery Nurse
Positions: x2

Weekly Wage: £164.00

Working week:
Monday - Friday, working various shifts from 8.00am - 6.00pm (40 hours)

Apprenticeship duration:
12 months

Apprenticeship level:
Intermediate Level Apprenticeship

Location:
Hitchin, SG5 1RT

Start date:
As soon as possible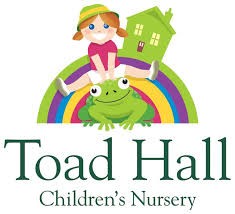 If you've decided you'd like to work in early years, applying for an apprenticeship with Toad Hall Nurseries is the perfect way to kick-start your career. Whether you're finishing school or looking for a career change, you'll be a motivated person who is eager to learn and gain experience of working in an early years setting.

With a thirst for knowledge and an eagerness to experience life in a childcare setting, you'll have bags of enthusiasm for early years. You'll be able to manage a varied workload comprising days spent working at the nursery, combined alongside study with a tutor.This is an exciting opportunity for individuals wanting to gain experience to begin a career in early years.
You will be supported at every step, learning from our experienced nursery workers and gaining experience of all aspects of early years care. The apprenticeship includes training for an intermediate, advanced or higher qualification, to take you to the next step in your career.We are currently recruiting for a variety of roles across our nurseries. In return we provide: -
Pension and occupational sick pay for employees over 22 years old.
Paid time off for dependents once you have passed probation
Opportunity to gain further qualifications
Discount and savings at over 1000 retailers through Toad Hall Rewards
Inspiring training and career development with a growing company
Monthly staff recognition scheme
Annual Christmas party for all Toad Hall staff

Your day-to-day tasks would include:
Being aware and demonstrating a clear understanding of own role and areas of responsibility
To support children's learning and development with children from all age ranges of the Early Years
To support children's development skills, working to plan activities, recording observations and their progress
To understand and comply with all nursery policies and procedures, and relevant legislative requirements, informing management immediately of any instances of non-compliance or variations in practice
Once confident in role, to assume the role of a key person to a group of children and work in partnership with parents/carers, catering for all children's individual needs; observing, planning and evaluating development activities; keeping accurate records and maintaining regular contact and communication with parents
Attending staff meetings and any training that is in house
To regularly update the children's daily diaries
To ensure that the ratios are adhered to at all times
To assist with the wall displays and decoration
To assist with the nappy changing routines & personal hygiene

Toad Hall Nursery Group is committed to safeguarding and promoting the welfare of children. All applicants invited to interview will be required to provide evidence of their right to work in the UK and complete a suitability declaration. Successful applicants will also be required to have an enhanced DBS check, satisfactory references and where appropriate, provide a certificate of good conduct before starting work with Toad Hall.

Future prospects description
A permanent position as a qualified nursery assistant to then undergo the advanced apprenticeship.
Training provided
Successful candidate will be provided with the opportunity to complete a fully certified intermediate Apprenticeship in Children and Young Peoples Workforce which will cover the following frame work:
QCF in Children and Young Peoples Workforce
Principles in Children and Young Peoples work force
Employers Rights and Responsibilities
Functional Skills in ICT, Math and English
Personal Learning and Thinking Skill
This Apprenticeship is funded for the duration of 12 months
Apply
Back to all