Alumet Systems Ltd - (Camden, North London) - Business Admin Apprentice
Positions: x 1

Wage: London Living Wage - £11.05 per hour. £22,984

Working week:
Monday-Thursday: 08.00 hrs to 17.00 hrs (½ hour unpaid lunch) Friday: 08.00 hrs to 15.00 hrs (½ hour unpaid lunch) Total 40 hours

Apprenticeship duration:
17 Months

Apprenticeship level:
Level 3

Location:
Camden, North London

Start date:
October 2022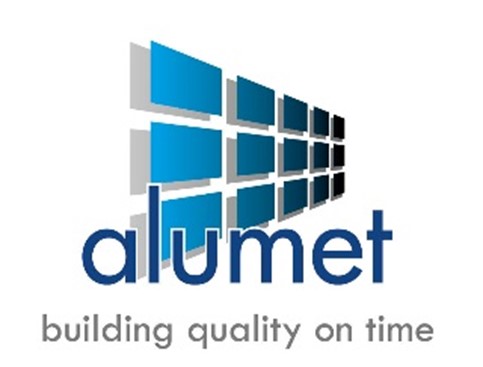 Full description
To provide administrative support to ensure the smooth running of operations on site.
Role Requirements
Prepare correspondence, induction documentation and other documents (including the weekly pack), as required by the Project team.
Maintain site files in accordance with Alumet's Management System.
Scan, photocopy, distribute and file documents as required.
Place orders for materials both internally and externally with suppliers.
Assist with the booking and co-ordinating deliveries to site.
Update the training database as required.
Arrange site meetings and taking minutes as appropriate.
Assist the Project team to ensure all records are kept up to date.
Maintaining areas of work in a clean and tidy state.
To ensure quality at all times.
To ensure compliance of health and safety regulations.
To support the site team as required.
To comply with all Company policies including Alumet's Health & Safety and Environmental/Sustainability Policies.
Company benefits
28 days holiday plus bank holidays.
Pension scheme
Life Assurance
EAP/BHSF
Training
Full company induction
Health & Safety Training (CSCS Card)
Apprenticeship Programme: Business Administrator
Level: 3
Duration: 17 months
Course Type: Apprenticeship Standard
Apprenticeship Delivery: Work based qualification. A tutor will visit you every 4-6 weeks in your work place.
Units Covered:
The Apprenticeship programme is made up of different units. Apprentices will be assessed on their knowledge, skills and behaviours throughout the apprenticeship and tracked online using an e-portfolio.
These are grouped into 3 themes which complement each other and are as follows:
Core Business & Administration
Managing Self & Personal Skills
Using Resources & Achieving Results.
Assessment:
After each theme is complete, a Mock End Point Assessment is carried out to ensure apprentices are prepared for the End Point Assessment at the end of the programme.
After a minimum of 372 days and successful delivery of the programme, the end point assessment will take place. The end-point assessment is a synoptic assessment of the skills, behaviours and knowledge that have been developed throughout the apprenticeship.
End-Point Assessments will involve an independent assessor carrying out final assessments with the apprentice, to ensure that the competences and learning within the 'Apprenticeship Standard' have been met.
Apprentices can achieve a pass, merit or distinction dependent on how well they perform in their End-Point Assessment.
Functional Skills:
Apprentices also work towards a Level 2 qualification in English and maths in the first half of the programme if they have no prior exemption (GCSE's 4 or above or equivalent in English and Maths).
Skills Required
To be suitable for this role the following criteria is essential:
Good IT skills in Microsoft programmes, especially Word and Excel.
Good written and verbal communication skills.
Strong organisational skills and methodically-minded.
The following criteria is desirable
Administration experience.
Good practical skills.
Good team working ethos.
An awareness of on-site Health and Safety.
Previous experience working within the construction industry
Qualifications
Ideally 5 GCSE's – Grade 4 or above including Maths and English
Additional information
This work is on a construction site
Need to live in the Borough of Camden or Islington
About the employer
Alumet is a well-established and leading façade contractor. Alumet is able to offer design, manufacture and installation services for the complete building envelope. We are one of the most well-respected specialist contractors in the UK, working with a broad range of blue-chip contractors and clients in the UK. Our success is attributed to the fact that the whole team is committed to recognising client's' needs and providing innovative and efficient solutions.
Website: https://www.alumet.co.uk/
Apply
Back to all