Sandy's Fishmongers Ltd - (Twickenham) - Customer Service Associate Apprenticeship
Positions: x1

Weekly Wage: £340 per week

Working week:
40 hours per week – to include weekends (Saturdays and Sundays) on rota basis

Apprenticeship duration:
15 Months

Apprenticeship level:
Level 2

Location:
Twickenham, Middlesex

Start date:
May 2021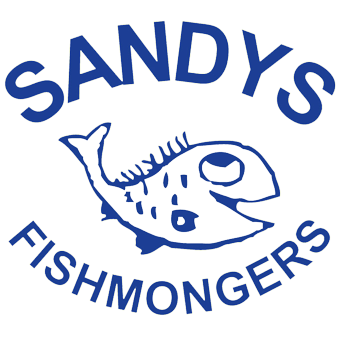 Full description
Learn to communicate with customers that enter the business.
Provide advice on products and services to customers.
Ability to use a register and take cash and card transactions.
Cleaning and maintaining the store floor and warehouse space
Monitoring inventory.
Stocking shelves when a product is running out.
Keeping aware of what types of products are in the store and making recommendations to customers.
Following procedures like dress code, customer etiquette, safety regulations, and other precautions and requirements
Lifting heavy items when necessary.
Engaging in appropriate behaviour at all times, representing the business in a positive light.
Completing tasks as delegated by a superior such as a store manager.
Company benefits
Company pension after completion of probation
PPE supplied
Any Future Prospects/Progression?
The business is growing rapidly and there is an opportunity to step up to management and become a Team Leader in the future.
Internal Training
Health and Safety
Hygiene
Customer service
Product recognition
Apprenticeship Programme
Programme: Customer Service Practitioner Apprenticeship
Level: 2
Duration: 15 months
Course Type: Apprenticeship Standard
Apprenticeship Delivery: Work based qualification. A tutor will visit you every 4-6 weeks in your work place.
Units Covered:
The Apprenticeship programme is made up of different units. Apprentices will be assessed on their knowledge, skills and behaviours throughout the apprenticeship and tracked online using an e-portfolio.
These are grouped into 2 themes which complement each other and are as follows:
Customer Service Foundations
Customer Service Delivery & Personal Effectiveness
Assessment:
After each theme is complete, a Mock End Point Assessment is carried out to ensure apprentices are prepared for the End Point Assessment at the end of the programme.
After a minimum of 372 days and successful delivery of the programme, the end point assessment will take place. The end-point assessment is a synoptic assessment of the skills, behaviours and knowledge that have been developed throughout the apprenticeship.
End-Point Assessments will involve an independent assessor carrying out final assessments with the apprentice, to ensure that the competences and learning within the 'Apprenticeship Standard' have been met.

Apprentices can achieve a pass, merit or distinction dependent on how well they perform in their End-Point Assessment.
Functional Skills:
Apprentices also work towards a Level 2 qualification in English and maths in the first half of the programme if they have no prior exemption (GCSE's A – C or equivalents in English and Maths).
Skills required
Professional at all times
Promote the brand and products.
Customer Service Skills
Attention to Detail.
Selling skills
Commercial Awareness
Time management

Qualifications required
GCSE Maths Grades A – E or 3 – 9* or Functional Skills Level 1
GCSE English Grades A – E or 3 – 9* or Functional Skills Level 1
Personal qualities
Excellent verbal communication skills
Ability to build relationships with customers that enter the fishmongers.
Trusted to handle cash and card transactions.
Keen and eager
Learning skills.
Strong work ethic.
Apply
Back to all